About TH Vinasun
More than 10 years ago, TH Vinasun was planning, developing and manufacturing in our location based in Hanoi. Apart from industrial fans, our manufacturing program includes dust collection and process gas cleaning plants, exhaust air treatment plants, ventilating, heating and air-conditioning plants, recycling and waste treatment plants as well as plants for surface
technology.
Air is the medium we work with. Planning and consulting, manufacturing and service, whatever we do, the emphasis is on innovative air technology. TH Vinasun has provided thousands of products, systems for buildings, factories, and large corporations across Vietnam.
Maintenance, servicing, inspection, repairs as well as plant upgrading, rationalization and enlargement complete the available services. Experienced specialists in a large number of outside offices and agents ensure expert support anywhere in Vietnam and quick contact to all business partners.
Why choose us?
Unlike trading companies, TH Vinasun is a professional manufacturer, we can always customize the products to best suit each customer's specific requirements at the most reasonable cost. In addition, spare parts are always available, branches and agents and
technical team are spread throughout Vietnam, we will solve in a timely manner all the problems occur during operation.
With top-quality, we are confident to commit to long term product warranty; all customers' wishes are done with the fastest time.
TH Vinasun through the numbers:
–        60.000+ projects have done.
–        2000+ customers.
–        200+ engineers, staffs.
–        10+ years experienced.
–        3 branchs.
Our certificates
TECHNOLOGY WE USE.
Bystronic BySprint
Bystronic BySprint is a laser cutting machine made by Bystronic Switzerland – the world leader in industrial laser cutting. BySprint using optical energy technology for cutting with low temperature, so the material is not deformed in both physical and chemical caused by heating, therefore the final product will be best quality.
Apart from the sheet metal cutting, the machine can cut tubes and also profiles processing. All cutting plans are designed and programmed accurately on the computer by specialized software specialists.
By investing in Bystronic BySprint, we can save a large amount of raw materials, improve productivity, quality and reduce costs.
CNC 3D Bystronic Xpert
The detail of the fan and system manufactured by TH Vinasun are machined by Bystronic Xpert. As a high-end machine with repeatability and high positioning, the quality of TH Vinasun's products is guaranteed and synchronized.
Digital dynamic balancing machine JP Balancing
Digital dynamic balancing machine are used to balance impellers, rotors, moving parts in the system.
The computer system will accurately pinpoint unbalanced points on the display screen, thereby completely eliminating fan vibration and other moving parts, making the system durable with low noise level.
The machine has a maneuverable design that can be easily transported to anywhere, so this is the optimal solution to minimize the cost of dismantling, and shipping unbalanced equipment to the balancing factory plant.
Panasonic welding robot
In order to ensure the quality of welds as well as enhance the manufacturing capacity, TH Vinasun step by step automate the production process. Welding robot is an integral part of our
production line.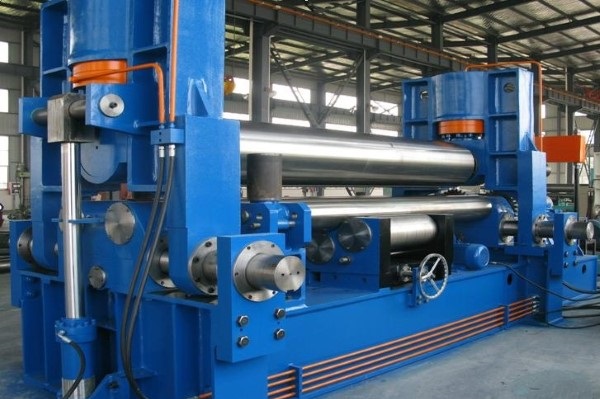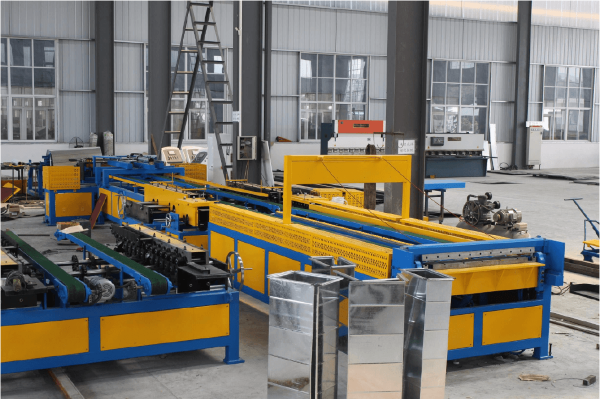 Round/ rectangle ducts production line Autoline IV
Our ducts is manufactured on modern and synchronous
lines, ensuring aesthetic as well as quality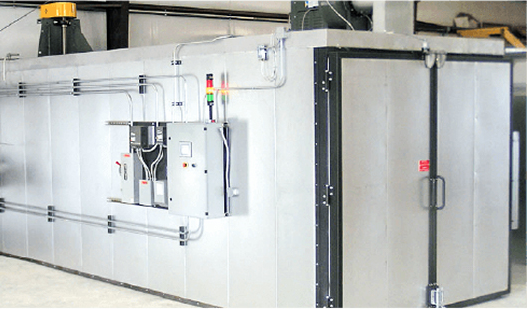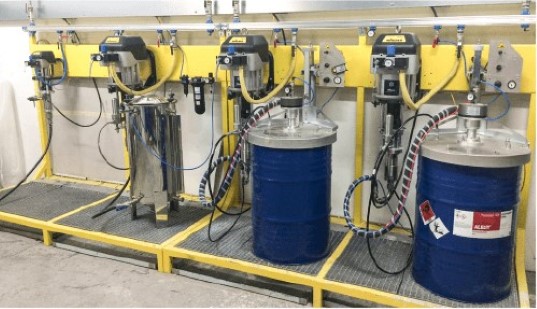 Powder coating equipment
Due to the characteristics of industrial fans, dust extraction systems, exhaust gas treatment is always working in high temperature environment, and can be outdoors. So we are applying powder coating in all of our products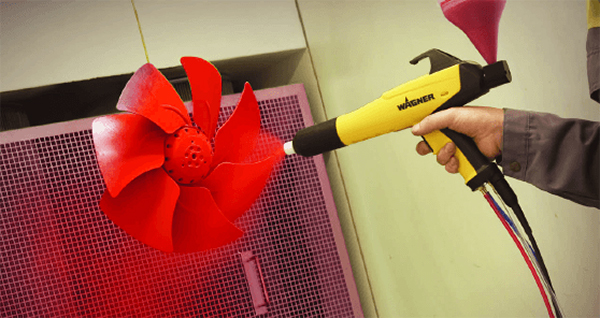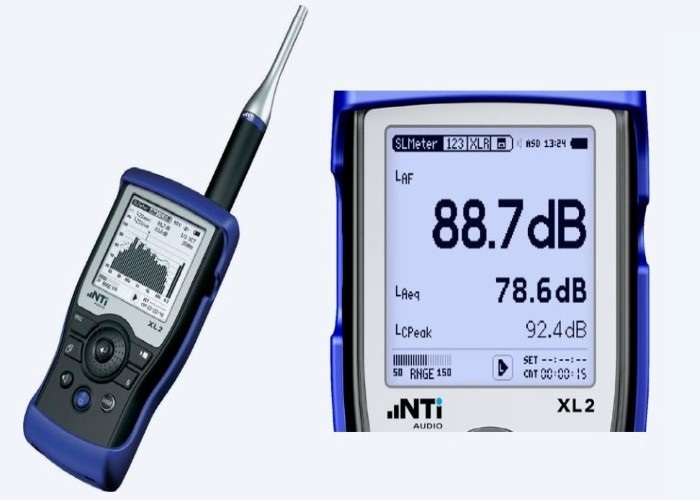 Vibration analyzer & noise level
ACHIEVEMENT
– National famous brand Award. – Vietnam's Golden Quality Products Awards . – National Quality Award. – Top 10 Asia Pacific Brands Awards. – Vietnam's Golden Brands Awards.